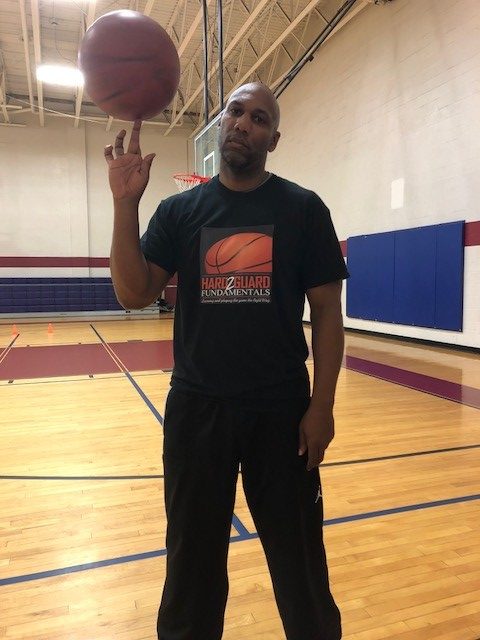 Hard2Guard Fundamentals training is intense, focused, and results driven. I work with players of all ages and skill levels, from those just beginning to learn the game to advanced collegiate players looking to enhance their skill sets. Private or small group training options are player/position specific; they allow you to improve on skills that will directly apply to game situations for your position as a point guard, shooting guard, wing, or post player.
Built on core fundamental principals for improving your shooting mechanics, ball handling and control, footwork, agility, and explosiveness, H2G's innovative basketball training will help you undoubtedly enhance your offensive skills and confidence. To begin a training regimen, players will undergo an evaluation workout, where I will determine the player's strengths and weaknesses in an effort to customize an on-going player specific training program. No matter your age or skill level, training is imperative to take you to the next level of your game.
In addition to team/small group workouts, H2G also offers one-on-one position specific training. After a player comes in for their first individual evaluation training session, I customize a player-specific development program. Players are given a workout program that will enhance their strengths while improving on their weaknesses.